Troost Village Community Garden
The Troost Village Community Garden is a cooperatively run, community garden located at the southwestern corner of E. Linwood Blvd. and Troost Ave., in Kansas City, MO.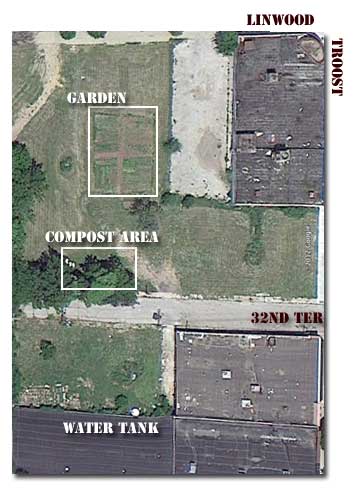 Community work days are currently scheduled for Sunday afternoons.
The aerial photograph indicates the tank collecting water off the roof of the futon store, the compost area near the line of trees off 32nd Ter. and the garden area just to the west of the paved parking lot.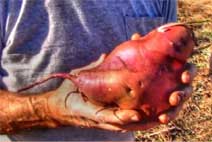 Steve Mann reported sweet potato production from the SW garden quadrant: "We harvested 46 lb from three 12 ft rows. That's way above the K-State Growers Guide expected yield of 100 lbs for 100 ft row. Sheet mulching works! It helps retain moisture, block weeds, and cool the soil.
 
 
 
 
 
Garden Videos